---
On Loos Sunday, we were delighted to meet with Sean Flynn, the son of Lieutenant Terry Flynn, who served with the 2nd Battalion London Irish Rifles during the Second World War. Although the details of Lt Flynn's service period is not exactly clear, it is certain that he was serving with 2 LIR during its final advance through the Argenta Gap to the Po river in April 1945. He then went onto undertake peacekeeping duties with the battalion in Austria for the rest of 1945 and it seems that he may then have transferred to the 1st Battalion in 1946 when they were based in the Trieste area and completed his war time service with them in Italy.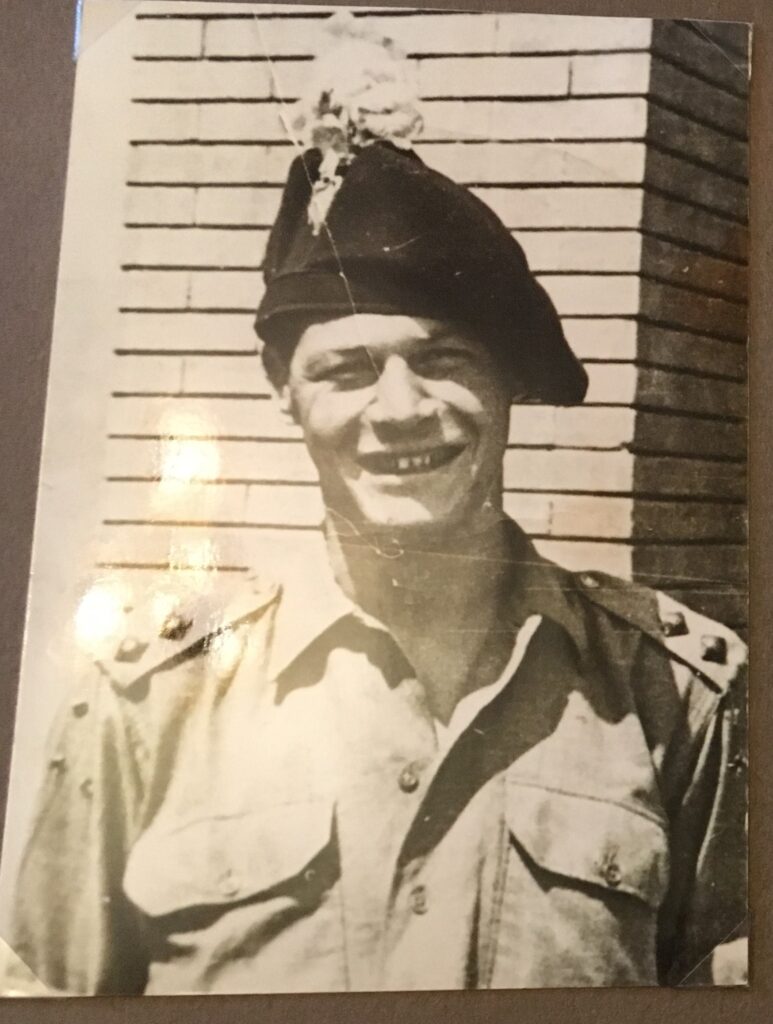 ---
During his visit to Connaught House, Sean Flynn shared some photos of his father as well as providing additional details about his background with previous strong family connections with the armed forces. We were also delighted that the Flynn family wishes to donate a number of interesting artefacts and some boxing trophies that Terry had won during the period of military training in the UK.
Sean went onto tell us that his father was born in 1923 and, after the outbreak of war, initially served with the Royal Armoured Corps as a "tankie" in North Africa and Italy before transferring to the LIR. It is probable that he was commissioned into the Royal Ulster Rifles after serving with distinction with a tank regiment.
---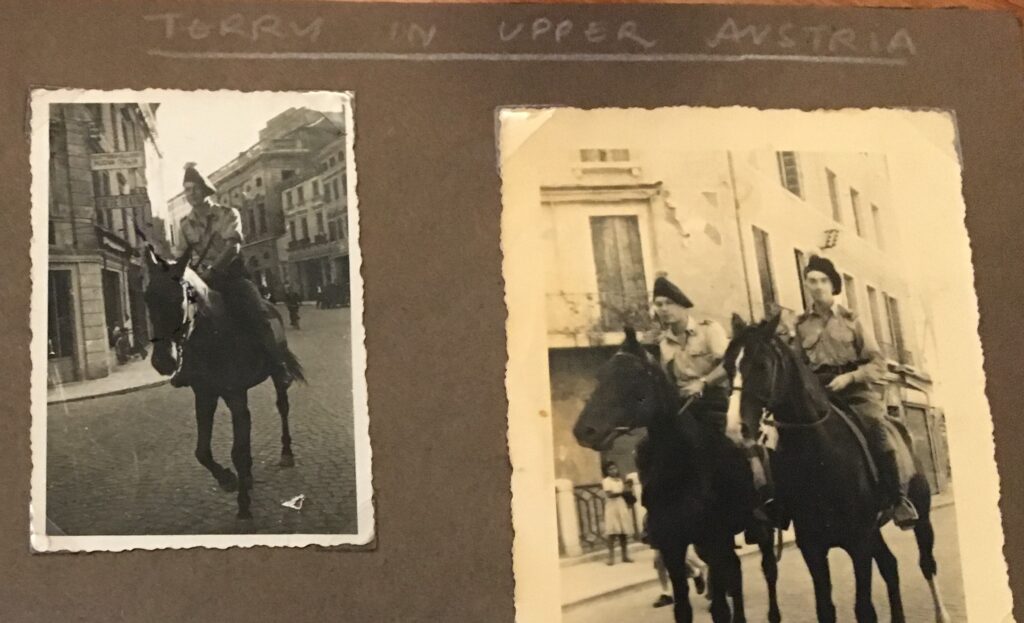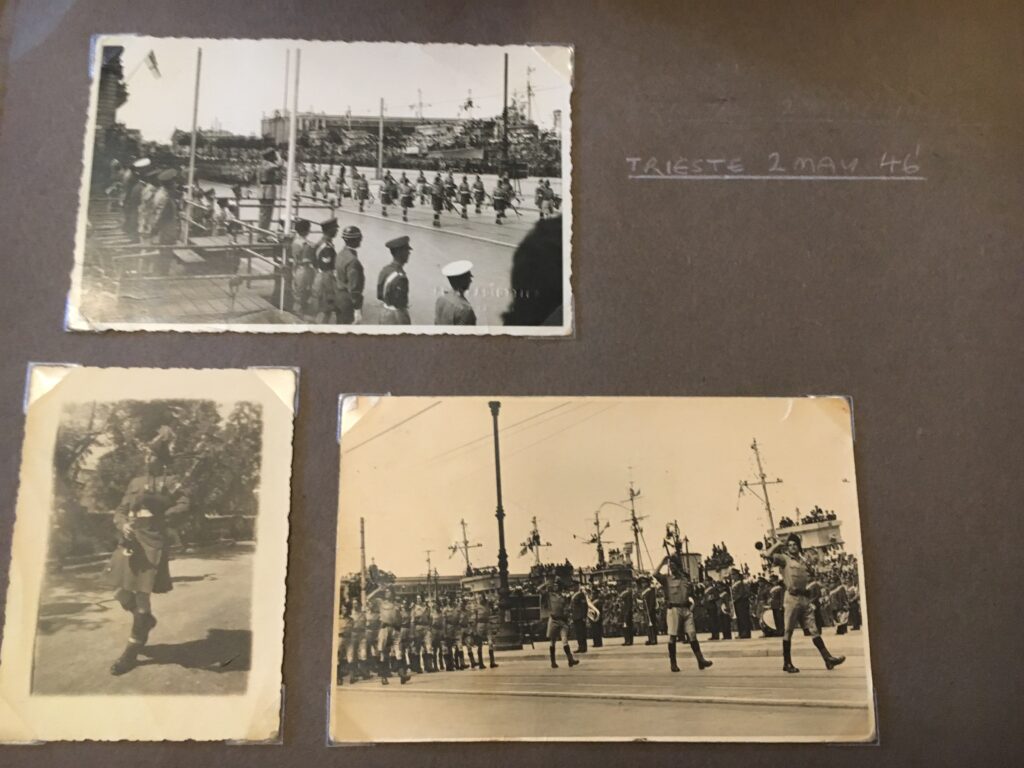 ---
As often was the case, Terry Flynn didn't share too much detail with his family after the war but he certainly was deeply affected by some of the events that he witnessed during the final advances in Italy. He died on 17th March 2002 – perhaps fittingly for an Irish soldier – and left a legacy of heroic memory. We hope to perhaps learn more about his army career over the coming months.
Many thanks to Sean Flynn for visiting us and sharing his father's story.
Quis Separabit
---