… to the web site of the LONDON IRISH RIFLES ASSOCIATION.
It was great to see such an excellent turnout at the Remembrance Sunday parade on a gloriously beautiful November morning. Thank you to everyone who was on parade, as well as a special thanks to the many family members who came along to support us.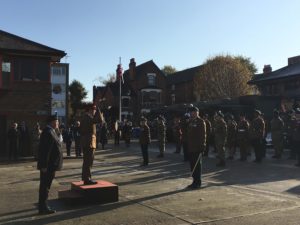 The month of December has already seen a number of enjoyable events in London including the Officers' Club Annual Lunch and the 160th anniversary of the foundation of the London Irish Rifles as well as the Stormberg Parade, which took place in Belfast. It is extremely gratifying to see that Association members continue to recall the remarkable exploits of our Regimental forebears… and talking of which, I would like to send all our best wishes to Sergeant Charles Ward on the occasion of his 101st birthday on 16th December – Charles had joined up with the London Irish Rifles during October 1939 and served as a platoon commander with the 2nd Battalion in North Africa.
On a more sombre note, on 22nd December, we shall pause to reflect on the memory of our former Commanding Officer, Colonel Jack Macnamara MP, who died in Italy in 1944. Of course, Colonel Macnamara took the lead in introducing the wearing of the caubeen for all members of the London Irish Rifles… the evocative baggy head gear may now be much smaller but we're all still proud to see it being worn by so many men and boys right across the Regimental family.
I look forward to seeing you at a future Association event.
Peter Lough, Major (ret),
Chairman of the London Irish Rifles Association.
QUIS SEPARABIT
---
Objectives of the Association:
To foster friendship and fellowship among all past and present members and associate members.
To afford financial assistance to past and present members of The Regiment and their dependents.
To administer and accept responsibility for The Band.
To administer and accept responsibility for the Regimental Museum.
To encourage all members to attend organised functions of the Association and of The Regiment.
---
Sunday 15th March 2020 – St Patrick's Day.
Sunday 27th September 2020 – Loos Sunday.
Sunday 8th November 2020 – Remembrance Day.
---
The Footballers of Loos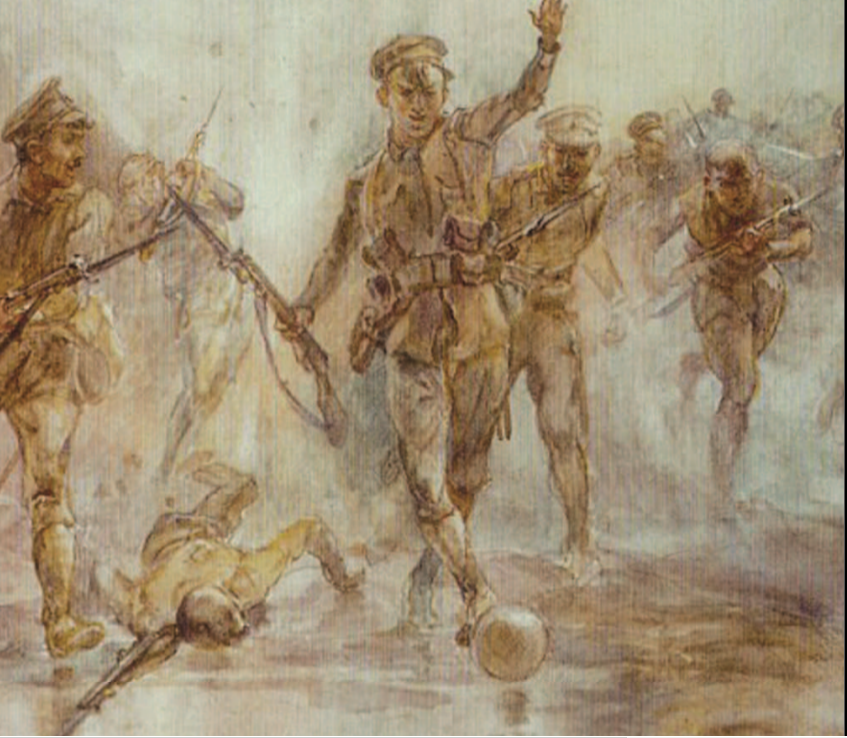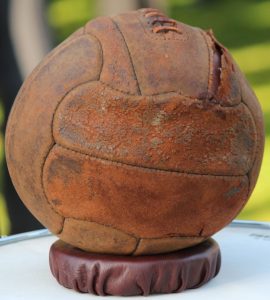 ---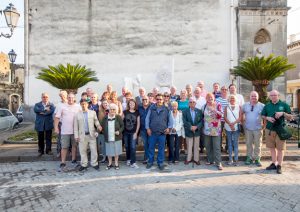 ---
LONDON IRISH RIFLES TODAY
The London Irish Rifles now form D Company (London Irish Rifles), The London Regiment.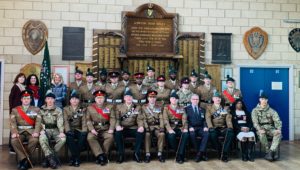 ---
REGIMENTAL HISTORY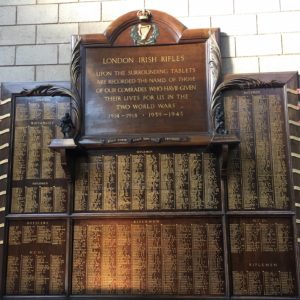 ---
THE PIPES AND DRUMS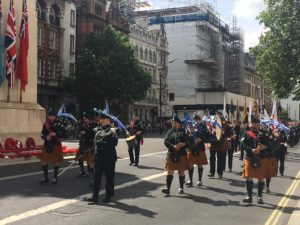 ---
REGIMENTAL MUSEUM

---
OUR SOCIAL LINKS
We have excellent connections with three very fine hostelries: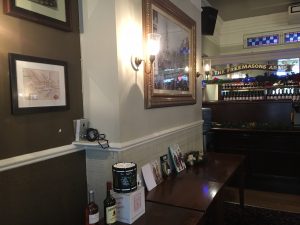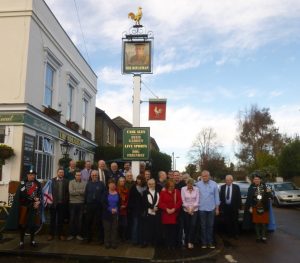 The Rifleman pub in Whitton which was re-signed in honour of local resident Rifleman Frank Edwards and his comrades, 'The Footballers of Loos'.
---
LONDON IRISH RIFLES SHOP
We have a variety of items for sale at the museum and at Mulqueens.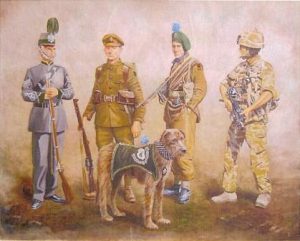 ---
CADET DETACHMENTS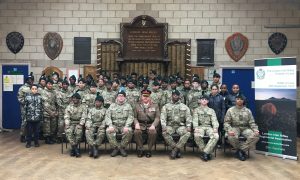 ---
USEFUL LINKS

---
FIND US
Connaught House is located in Camberwell, South London, and is easily accessible by car, bus, train and tube.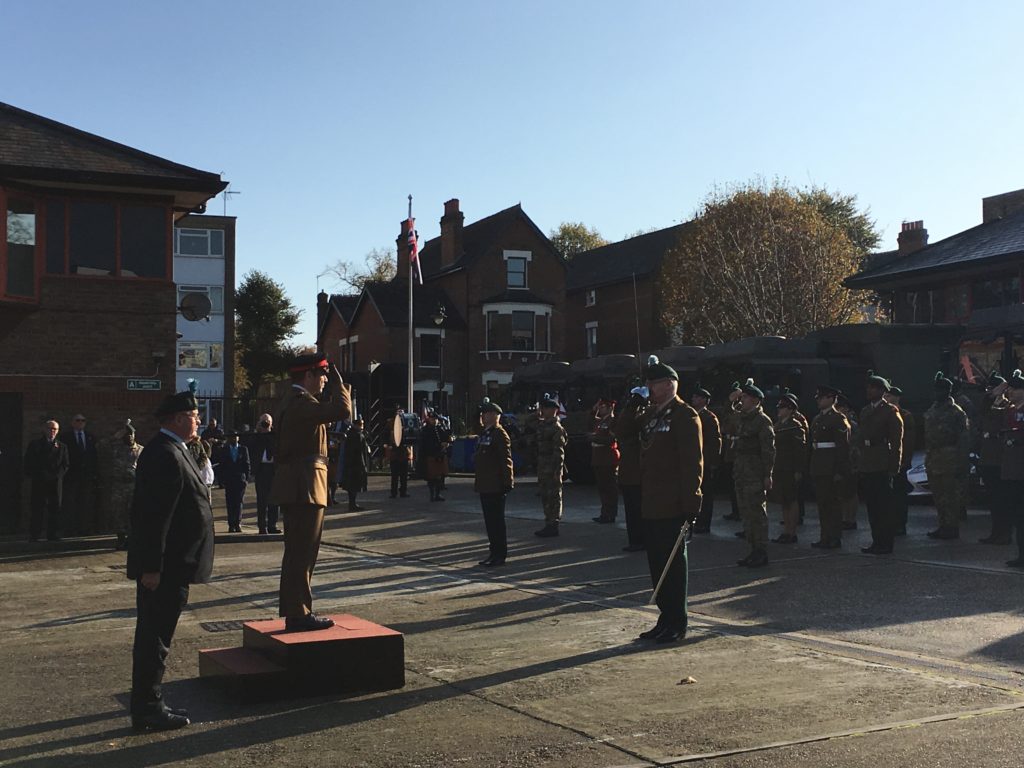 ---