… to the web site of the LONDON IRISH RIFLES ASSOCIATION.
Hopefully, all our members are managing well during these most challenging of periods. Please continue to stay safe !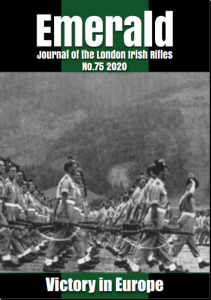 Unfortunately, the upcoming Remembrance Sunday parade has now been cancelled, so please watch this space for details of our plans for 2021. 
If you have any spare time, you could do worse than watching the recently published films about the 2nd Battalion's contribution, as part of the Irish Brigade, to the North African and Italian campaigns during the Second World War.
I look forward to seeing you at a future Association event.
Peter Lough, Major (retired),
Chairman of the London Irish Rifles Association.
eMail: webmaster@londonirishrifles.com
QUIS SEPARABIT
Read the Chairman's 2020 message here.
---
8th November 2020 – Remembrance Sunday
now cancelled.
14th March 2021 – St Patrick's Sunday
---
The Footballers of Loos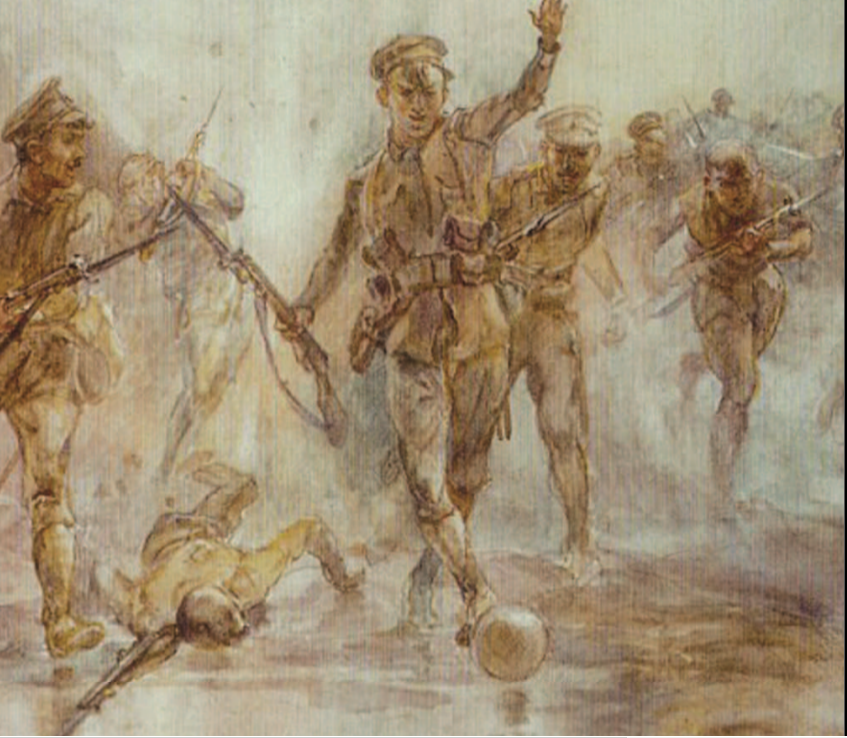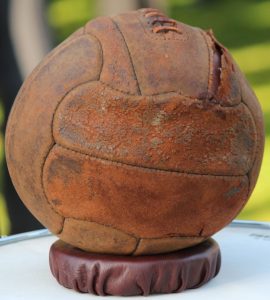 ---
Objectives:
To foster friendship and fellowship among all past and present members and associate members.
To afford financial assistance to past and present members of The Regiment and their dependents.
To administer and accept responsibility for The Band.
To administer and accept responsibility for the Regimental Museum.
To encourage all members to attend organised functions of the Association and of The Regiment.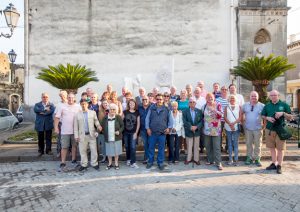 ---
LONDON IRISH RIFLES TODAY
The London Irish Rifles now form D Company (London Irish Rifles), The London Regiment.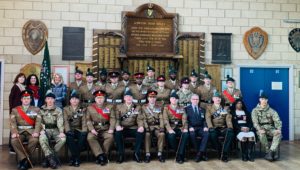 ---
REGIMENTAL HISTORY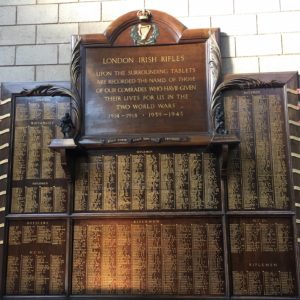 ---
THE PIPES AND DRUMS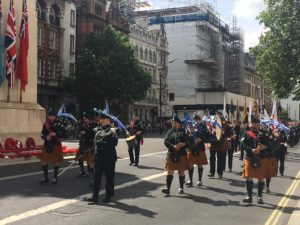 ---
REGIMENTAL MUSEUM

---
OUR SOCIAL LINKS
We have excellent connections with three very fine hostelries: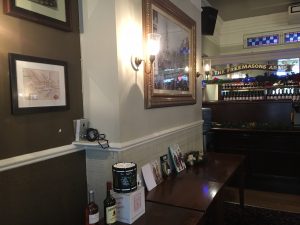 The Rifleman pub in Whitton which was re-signed in honour of local resident Rifleman Frank Edwards and his comrades, 'The Footballers of Loos'.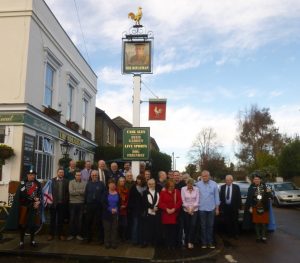 ---
LONDON IRISH RIFLES SHOP
We have a variety of items for sale at the museum and at Mulqueens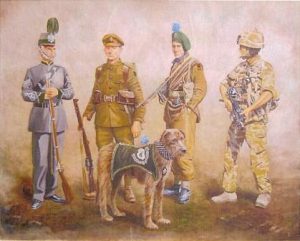 ---
CADET DETACHMENTS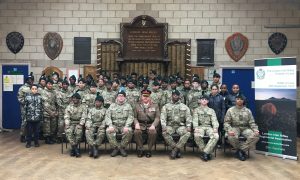 ---
USEFUL LINKS

---
FIND US
Connaught House is located in Camberwell, South London, and is easily accessible by car, bus, train and tube.
---