… to the web site of the LONDON IRISH RIFLES ASSOCIATION.
A very important piece of recent news for the Regimental Association is that Brigadier Digby O'Lone has agreed to become our new President to succeed Major General Corran Purdon. Brigadier O'Lone will be our sixth post war Association President and we certainly look forward to greeting him at our future events and parades.
On Sunday 9th December, our NI Branch will be leading the annual Stormberg Day commemorations at Belfast City Hall. It is always an excellent event. Of course, we shall be particularly remembering the London Irish Riflemen who served during the Boer War with the CIV and Royal Irish Rifles.
Peter Lough, Major (ret'd).
Chairman of the London Irish Rifles Association.
QUIS SEPARABIT.
---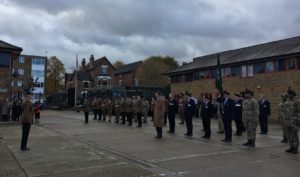 ---
The Footballers of Loos.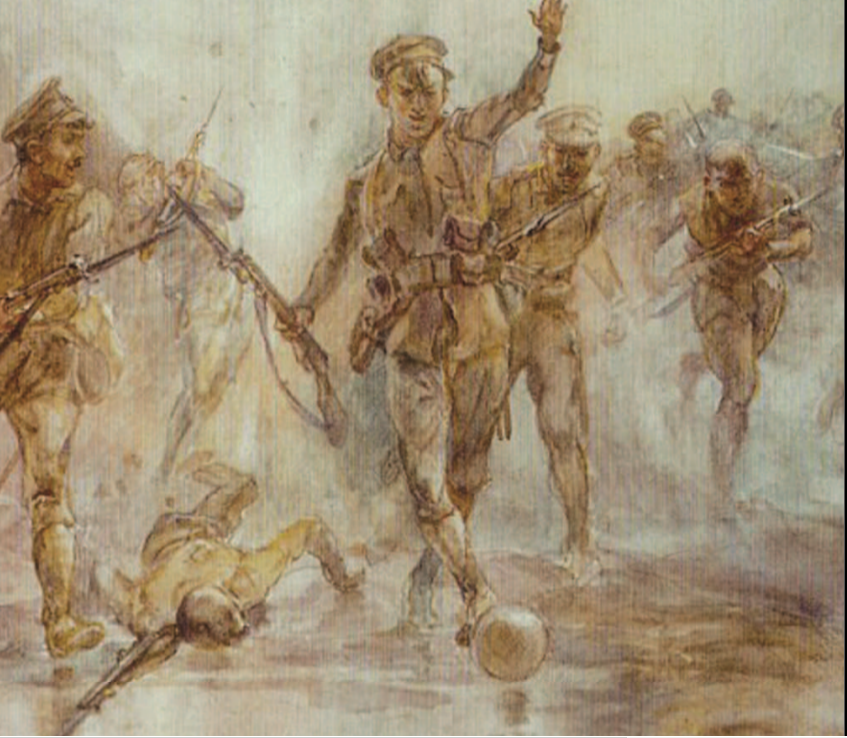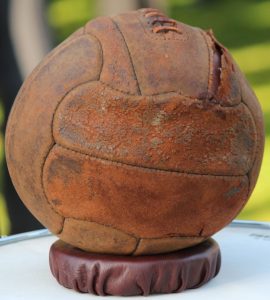 ---
THE ASSOCIATION.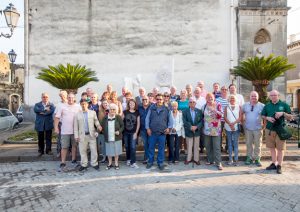 ---
THE LONDON IRISH RIFLES TODAY.
The London Irish Rifles now form D Company (London Irish Rifles), The London Regiment.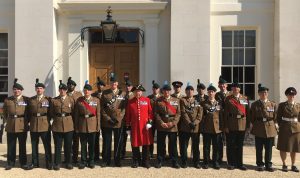 ---
REGIMENTAL HISTORY.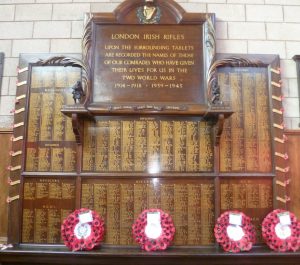 ---
THE PIPES AND DRUMS.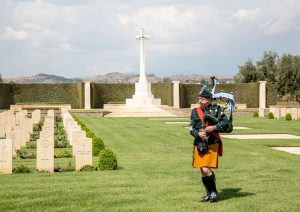 ---
REGIMENTAL MUSEUM.

---
OUR SOCIAL LINKS.
We have excellent connections with three very fine hostelries:
We hold our Annual Founders' Day social event at the Freemasons every December.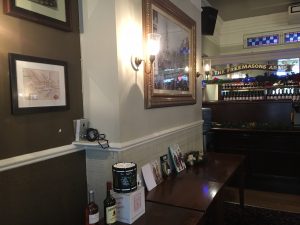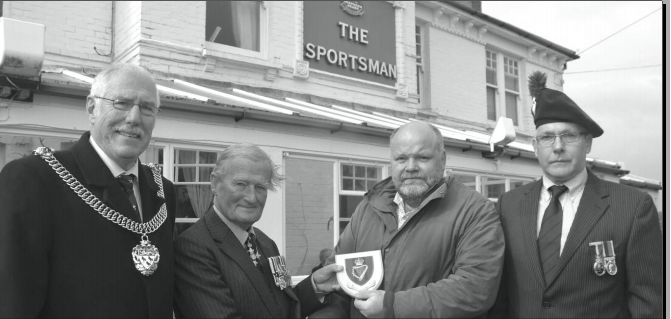 The Rifleman in Whitton which has been re-signed in honour of local resident Rifleman Frank Edwards and his comrades, 'The Footballers of Loos'.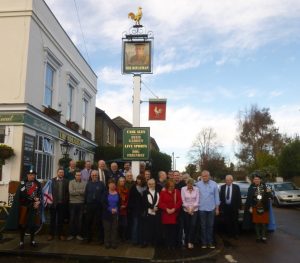 ---
LONDON IRISH RIFLES SHOP.
We have a variety of items for sale at the museum and at Mulqueens.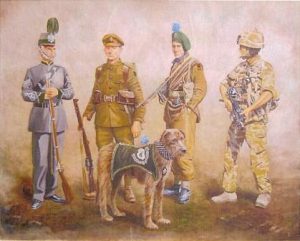 ---
CADET DETACHMENTS.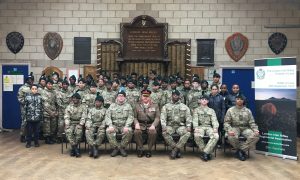 ---
RESOURCES AND USEFUL LINKS.

---
FINDING US.
Connaught House is located in Camberwell, South London, and is easily accessible by car, bus, train and tube.