… to the web site of the LONDON IRISH RIFLES ASSOCIATION.
It is so marvellous that that we are now able to meet up together once again. A few photos from July's AGM and Annual Lunch can be found here – and some from the Loos Sunday parade and we are now planning for Remembrance Sunday and looking forward to other events in November and December 2021.
We were also particularly saddened to learn of the recent deaths of former London Irish Riflemen and Association members, Albert Leddy and Pearse Kelly and with both of their funerals being held in September. We have also learnt about the death of former London Irish Rifleman, Donald Zec,  who came to post-war prominence as the show business editor of the Daily Mirror.
Lieutenant Colonel Anthony Maher VR.
Chairman of the London Irish Rifles Association.
QUIS SEPARABIT
eMail: webmaster@londonirishrifles.com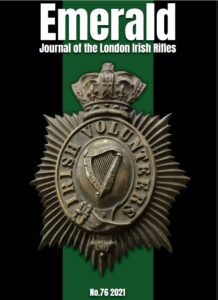 ---
14th November – Remembrance Sunday, Connaught House.
1050: On Parade.
---
Objectives:
To foster friendship and fellowship among all past and present members and associate members.
To afford financial assistance to past and present members of The Regiment and their dependents.
To administer and accept responsibility for The Band.
To administer and accept responsibility for the Regimental Museum.
To encourage all members to attend organised functions of the Association and of The Regiment.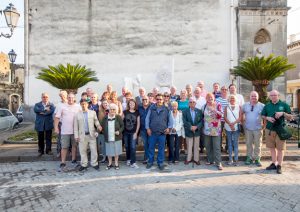 ---
From September 2020, the new Welfare Officer is Major Robert Denman
Contactable directly by eMail: welfareofficer@londonirishrifles.com
Support may be available to serving and former members of the Regiment and their dependents. Grants are not made to settle debts and, while not all claims are accepted, a fairly generous approach is adopted in most cases. Those who are eligible and finding themselves in need of support or are now in straitened financial circumstances due to the present pandemic should consider an application. All claims are dealt with promptly and confidentially.
---
LONDON IRISH RIFLES TODAY
The London Irish Rifles now form D Company (London Irish Rifles), The London Regiment.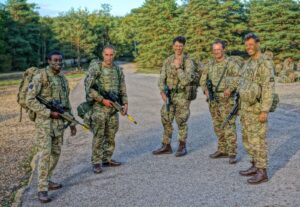 ---
REGIMENTAL HISTORY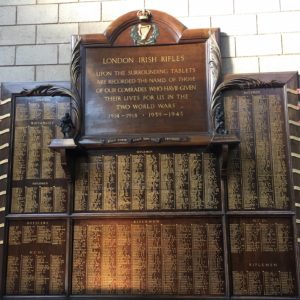 ---
THE PIPES AND DRUMS
You can contact the Pipe Major by eMail: pipemajor@londonirishrifles.com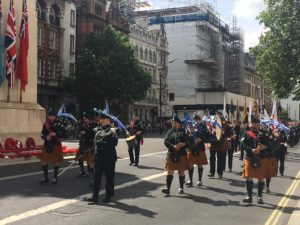 ---
REGIMENTAL MUSEUM

---
OUR SOCIAL LINKS
We have excellent connections: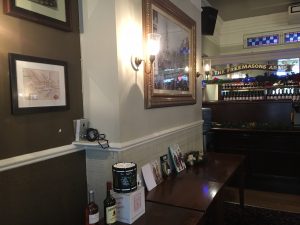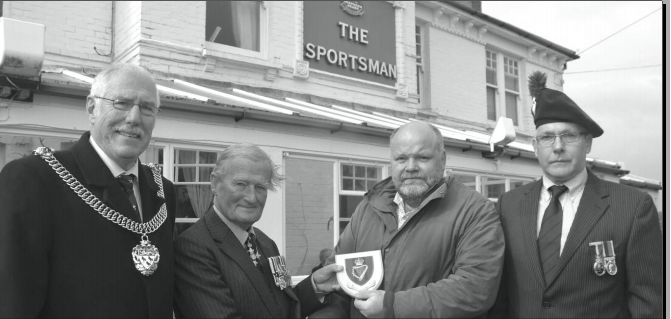 ---
LONDON IRISH RIFLES SHOP
We have a variety of items for sale at the museum and at Mulqueen's Bar.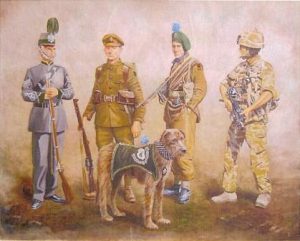 ---
CADET DETACHMENTS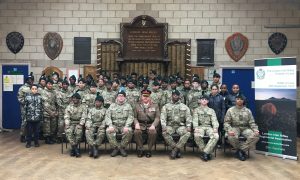 ---
FIND US
Connaught House is located in Camberwell, South London, and is easily accessible by car, bus, train and tube.
---