… to the web site of the LONDON IRISH RIFLES ASSOCIATION.
Our next parade day, to commemorate the London Irish Rifles' role in the Battle of Loos, is rapidly approaching – in fact, it's next Sunday 22nd September. Hopefully the weather will hold as there should be a good turnout of Association Members, D Company and the Army Cadets.
We were delighted to hear that the commemorative events in Sicily to mark the 2nd Battalion's time on the island during July and August 1943 went off very well indeed with great local interest. Some photos will be added to the website shortly and a full report included in next year's Emerald.
I look forward to seeing you at an Association event over the next few months.
Peter Lough, Major (ret),
Chairman of the London Irish Rifles Association.
QUIS SEPARABIT.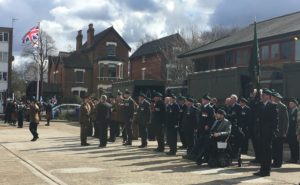 ---
Objectives of the Association:
To foster friendship and fellowship among all past and present members and associate members.
To afford financial assistance to past and present members of The Regiment and their dependents.
To administer and accept responsibility for The Band.
To administer and accept responsibility for the Regimental Museum.
To encourage all members to attend organised functions of the Association and of The Regiment.
---
Sunday 22nd September – Loos Sunday.
Sunday 10th November – Remembrance Sunday.
---
The Footballers of Loos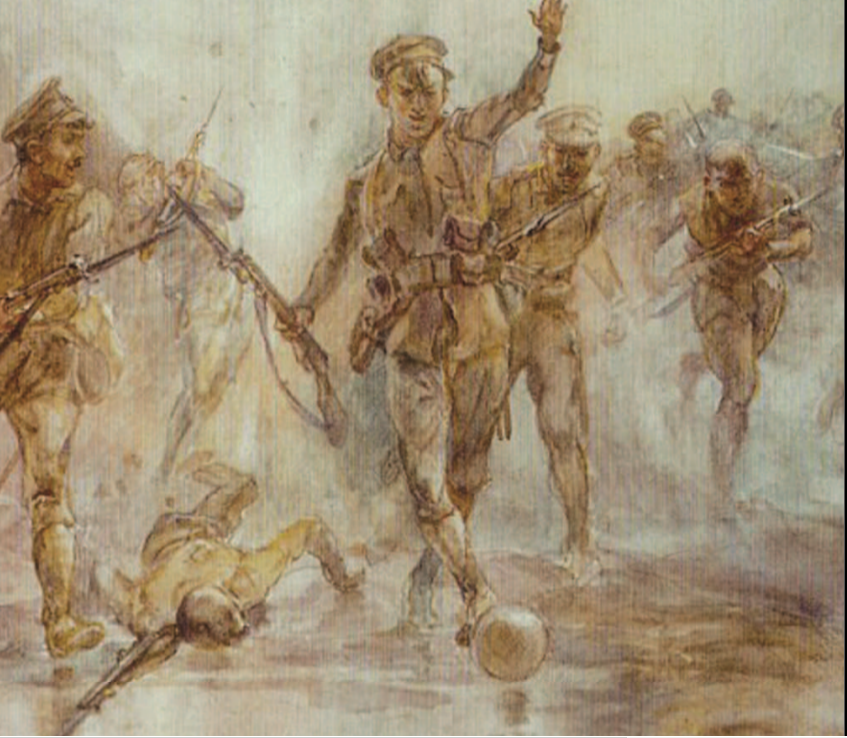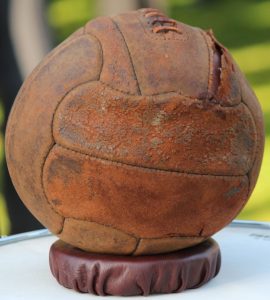 ---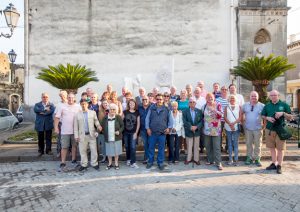 ---
LONDON IRISH RIFLES TODAY
The London Irish Rifles now form D Company (London Irish Rifles), The London Regiment.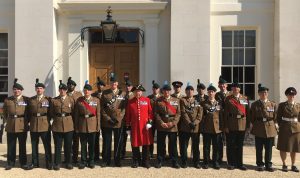 ---
REGIMENTAL HISTORY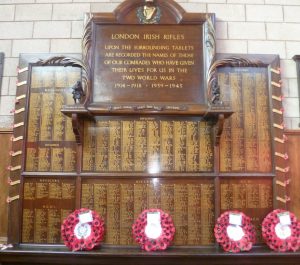 ---
THE PIPES AND DRUMS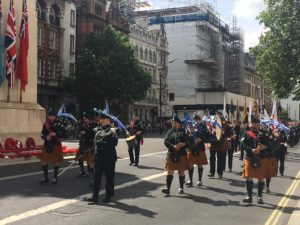 ---
REGIMENTAL MUSEUM

---
OUR SOCIAL LINKS
We have excellent connections with three very fine hostelries: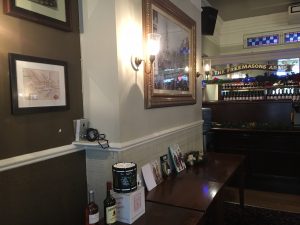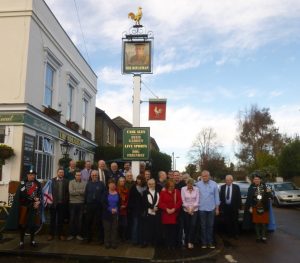 The Rifleman pub in Whitton which was re-signed in honour of local resident Rifleman Frank Edwards and his comrades, 'The Footballers of Loos'.
---
LONDON IRISH RIFLES SHOP
We have a variety of items for sale at the museum and at Mulqueens.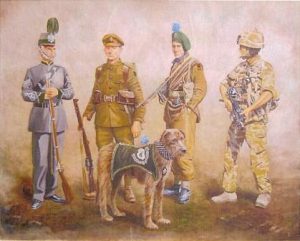 ---
CADET DETACHMENTS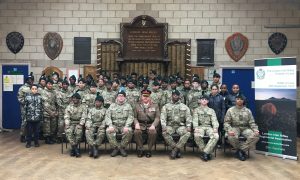 ---
USEFUL LINKS

---
FIND US
Connaught House is located in Camberwell, South London, and is easily accessible by car, bus, train and tube.
---