… to the web site of the LONDON IRISH RIFLES ASSOCIATION.
As an Association, this year is likely to be an especially important one in terms of mapping out the future of all aspects of our activities. It is likely to be a very interesting year indeed so please try and keep in close contact with us, whether it by regularly visiting this website and joining us on our parade days. 
We recently held an enjoyable AGM/Annual Lunch and when we were able to discuss many items of important substance. 
As you will know, the announcement of the Army's reorganisation has had a profound impact on the future of the London Regiment as, on 1st May 2022, it became the 1st Battalion, London Guards and D Company (London Irish Rifles) was re-named No 15 (Loos) Company, Irish Guards, and this made our St Patrick's parade a time for celebrations to remember the impact of the London Irish Rifles over the past 162 years. A remarkable legacy for one and all.
Lieutenant Colonel Anthony Maher VR.
Chairman of the London Irish Rifles Association.
QUIS SEPARABIT
eMail: webmaster@londonirishrifles.com
Twitter: @LIRAssn
---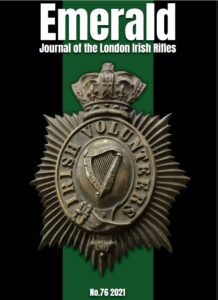 ---
25th September – Loos Sunday.
13th November – Remembrance Sunday.
---
Objectives:
To foster friendship and fellowship among all past and present members and associate members.

To afford financial assistance to past members of The Regiment and their dependents.

To administer and accept responsibility for The Band.

To administer and accept responsibility for the Regimental Museum.

To encourage all members to attend organised functions of the the Association and of the Regiment.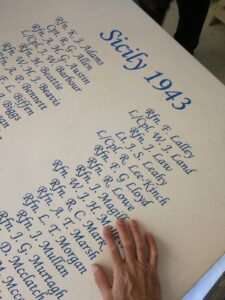 ---
The Welfare Officer is Major Robert Denman and he is contactable directly by eMail: welfareofficer@londonirishrifles.com
Support may be available to former members of the Regiment and their dependents.
Grants are not made to settle debts and, while not all claims are accepted, a fairly generous approach is adopted in most cases. Those who are eligible and finding themselves in need of support should consider an application.
All claims are dealt with promptly and confidentially.
---
LONDON IRISH RIFLES TODAY
The London Irish Rifles now form No 15 (Loos) Company, Irish Guards.
On 1st May 2022, the London Regiment formally became 1st Battalion, London Guards.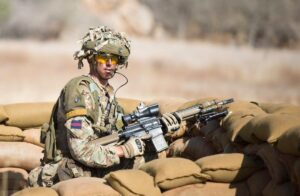 ---
REGIMENTAL HISTORY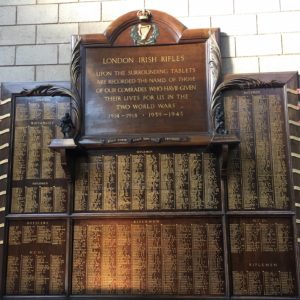 ---
THE PIPES AND DRUMS
You can contact the Band President, Major Lance Cheese, by eMail: bandpresident@londonirishrifles.com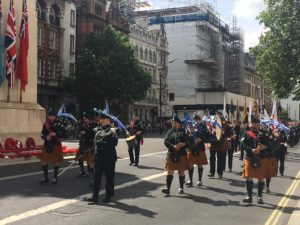 ---
REGIMENTAL MUSEUM
The Museum's Curator is Alex Shooter.

---
OUR SOCIAL LINKS
We have excellent connections: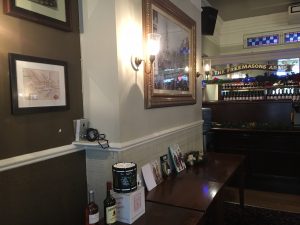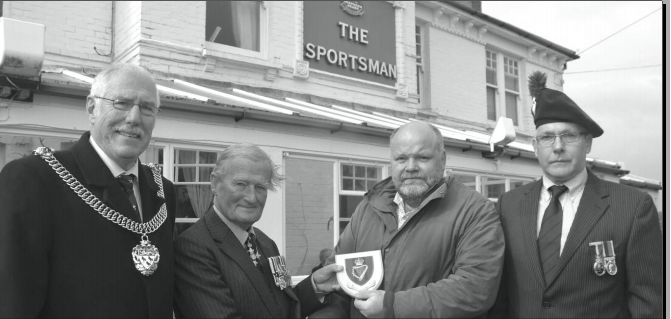 ---
LONDON IRISH RIFLES SHOP
We have a variety of items for sale at the museum and at Mulqueen's Bar.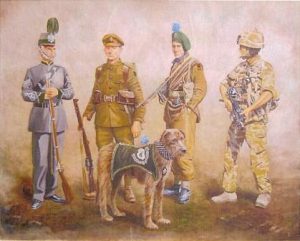 ---
CADET DETACHMENTS
---
FIND US
Connaught House is located in Camberwell, South London, and is easily accessible by car, bus, overground train and tube.
---