… to the web site of the LONDON IRISH RIFLES ASSOCIATION.
We recently enjoyed an excellent St Patrick's Day Parade – it was a relief that we avoided the inclement weather that had affected the country over the previous few days and good to see so many Association members on parade. It was an especial honour for us all to be in attendance at Brigadier Jeremy Mooney's first parade as Honorary Colonel of the London Irish Rifles. We wish Brigadier Mooney all the very best in his new role over the coming years.
As a reminder, our next major event will be the AGM and Annual Lunch on Saturday 18th May. We hope that there will be a good turnout from members and their guests on that day, which will be an excellent opportunity to meet up with old friends and receive updates on the recent activities of the Association. Details of all events can be found on this website.
A most important piece of news for the Regimental Association is that Brigadier Digby O'Lone has agreed to become our new President to succeed Major General Corran Purdon. Brigadier O'Lone is our sixth post war Association President and we certainly look forward to greeting him at future events and parades.
We are also commemorating a number of very important milestone dates this year, including the 160th anniversary of the founding of the London Irish Rifles, the centenary of the creation of the Old Comrades' Association at the end of the First World War, and the 70th anniversary of the first publication of The Emerald.
You can find out more about how to join the London Irish Rifles Regimental Association here.
Peter Lough, Major (ret'd).
Chairman of the London Irish Rifles Association.
QUIS SEPARABIT.
---

2019 Parade Dates:
Sunday 9th June – Combined Irish Regiments Parade.
Sunday 22nd September – Loos Sunday.
Sunday 10th November – Remembrance Sunday.
---
The Footballers of Loos.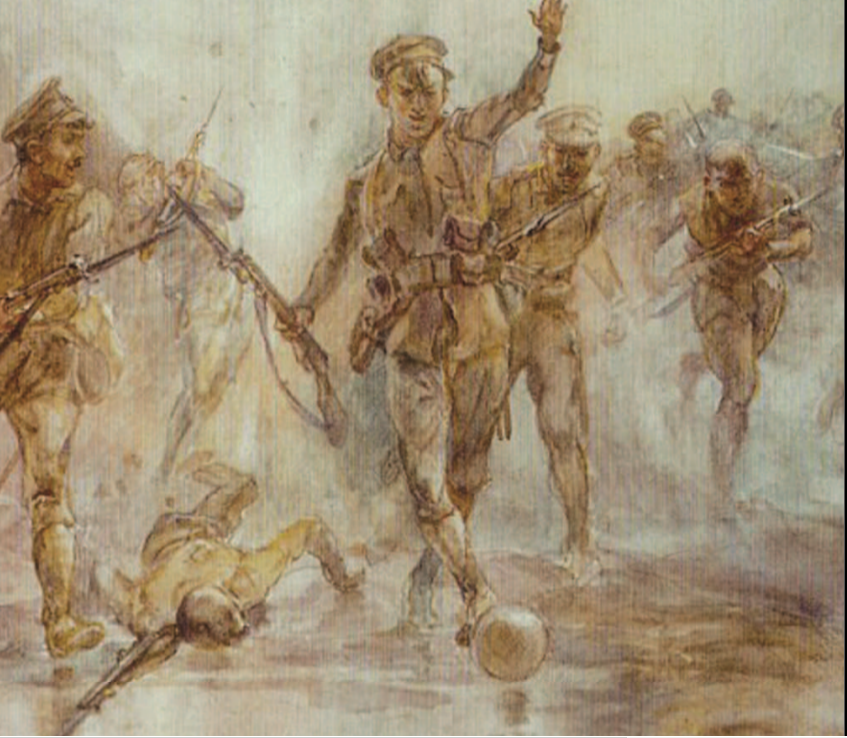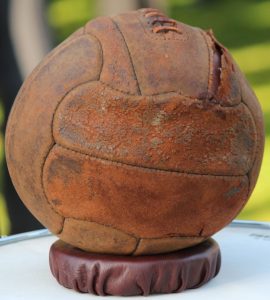 ---
THE ASSOCIATION.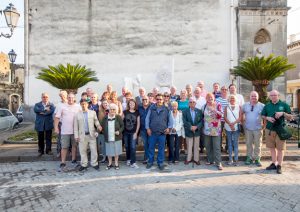 ---
THE LONDON IRISH RIFLES TODAY.
The London Irish Rifles now form D Company (London Irish Rifles), The London Regiment.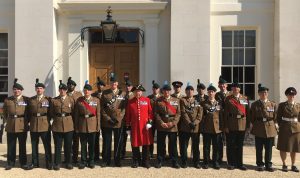 ---
REGIMENTAL HISTORY.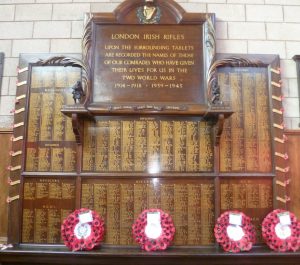 ---
THE PIPES AND DRUMS.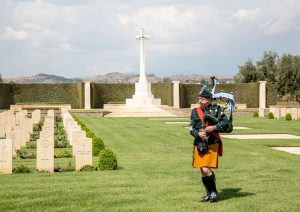 ---
REGIMENTAL MUSEUM.

---
OUR SOCIAL LINKS.
We have excellent connections with three very fine hostelries: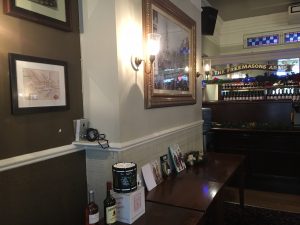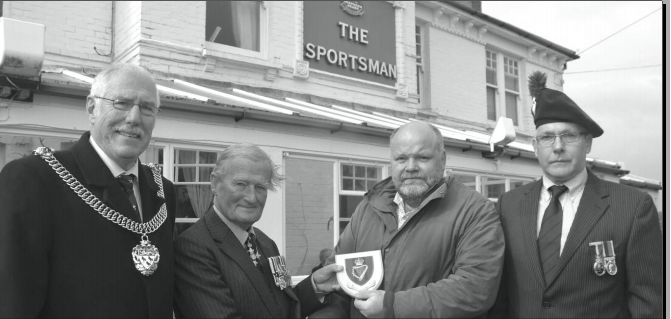 The Rifleman in Whitton which has been re-signed in honour of local resident Rifleman Frank Edwards and his comrades, 'The Footballers of Loos'.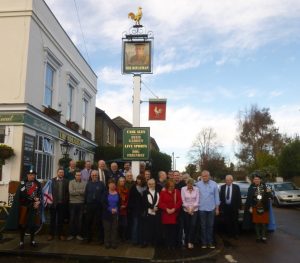 ---
LONDON IRISH RIFLES SHOP.
We have a variety of items for sale at the museum and at Mulqueens.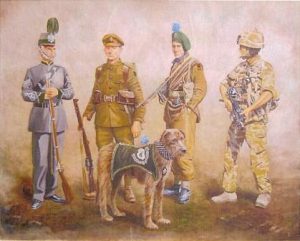 ---
CADET DETACHMENTS.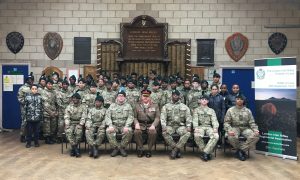 ---
RESOURCES AND USEFUL LINKS.

---
FINDING US.
Connaught House is located in Camberwell, South London, and is easily accessible by car, bus, train and tube.