The London Irish Rifles maintained two front line battalions throughout the First World War with a third one, based in England, that provided reinforcement drafts. Click on the links below to read:
Monthly narratives following the journeys of the 1st and 2nd Battalions.
Voices From The First World War: a selection of personal narratives of men who served with both Battalions during the First World War.
Diary and Letters of Corporal Sydney Speed.
---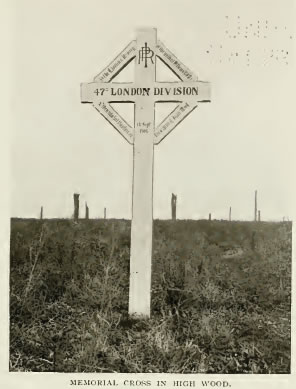 The 1st Battalion sailed to France during March 1915, before seeing their first major front line action at Festubert during May 1915. They fought on the western front in both France and Belgium until the end of the war, finishing their war time service near to Tournai.
"Festubert, 1915" "Loos" "Somme, 1916,'18" "Flers-Courcelette" "Morval" "Le Transloy" "Messines, 1917" "Ypres, 1917" "Langemarck, 1917" "Cambrai, 1917" "St Quentin" "Bapaume, 1918" "Ancre, 1918" "Albert, 1918" "Pursuit to Mons" "France and Flanders, 1915-18"
---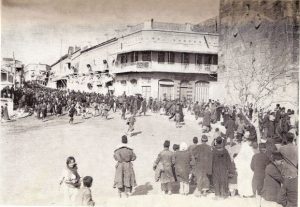 The 2nd Battalion sailed to France during June 1916, before seeing their first front line action near Vimy Ridge at the start of July 1916. They remained in France until November 1916, before sailing to Greece, where they spent over six months on the Salonica front. The battalion travelled to Egypt during June 1917 and joined the campaign in Palestine at the start of November 1917, before entering Jerusalem during December 1917. The 2nd Battalion spent the first few months of 1918 in Palestine and in the Jordan valley before it was disbanded, with men then being transferred to battalions within the 10th (Irish) Division.
"Doiran, 1917" "Macedonia, 1916-17" "Gaza" "El Mughar" "Nebi Samwil" "Jerusalem" "Jericho" "Jordan" "Palestine 1917-18"
---