We were delighted to have been contacted recently by Adrian Woods, the son of Major Desmond Woods, who served with the 2nd Battalion as Officer Commanding of H Company from October 1943 to June 1944 until he was wounded in the fighting near Lake Trasimene in central Italy.
As well as his note to us, Adrian also passed over some additional extensive written details of his father's service with the London Irish Rifles that had been transcribed from an interview by military historian, Richard Doherty – it's a most remarkable story indeed and these details will be filed in the Museum's archives.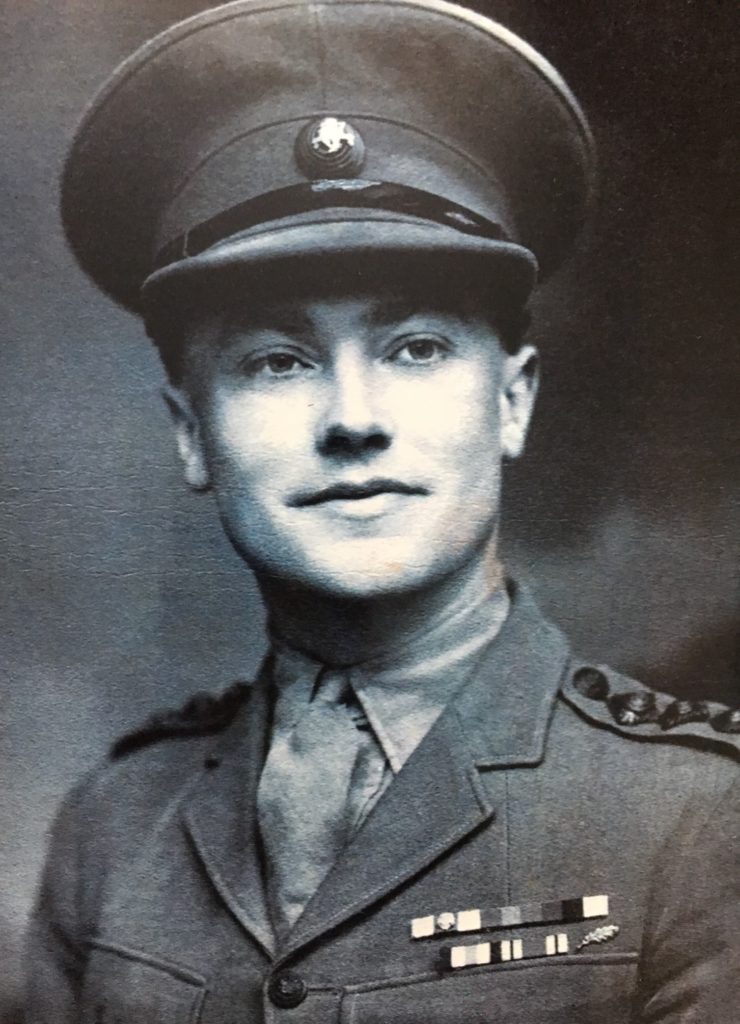 During his 8 months with the London Irish Rifles, Major Woods was present during some of the most momentous battle periods for the 2nd Battalion – at the Sangro river, near Monte Cassino and at Sanfatucchio to the west of Trasimene.
During the assault on Casa Sinagoga on 16th May 1944 , H Company formed the centre of the battalion's advance which ultimately broke through the vaunted Gustav Line in the Liri Valley and it was here that Major Woods was awarded a bar to the Military Cross that he had received before the war – at the same time, he would unsuccessfully recommend Corporal Jimmy Barnes for a posthumous Victoria Cross for his part in that day of most bitter fighting for 2 LIR.
After being wounded and medically downgraded, Desmond Woods became a Training Major for the Italian Gruppi Cremona in northern Italy before undertaking a distinguished post war service overseas with the Royal Ulster Rifles and later with other units in Northern Ireland.
Quis Separabit.