We've recently received a note from Kieran Saunders about his great uncle, Rifleman Frederick Curnow, who was killed in France during May 1916: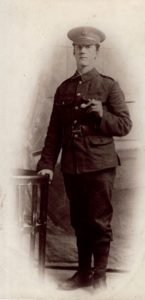 "My Great Uncle Frederick James Curnow was with the London Irish Rifles in the First World War and was killed in action on 11th May 1916, aged 21. I have attached a photo of him in uniform and also a group photo including other unknown comrades, he is standing second from left. I believe his body was not found and he is commemorated on the Arras Memorial.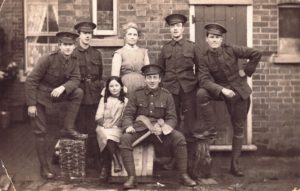 He was the eldest son of Frederick & Annie Curnow born 1895 in Chelsea, London and the family say his mother was so broken hearted that her son was killed that she died just 9 months later."

Quis Separabit.