We have been contacted by Glenn Russell, the son-in-law of L/Cpl John Gregory, who served with the 2nd Battalion London Irish Rifles in Tunisia and Italy and where he was awarded the Distinguished Conduct Medal.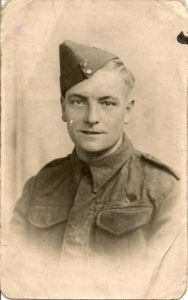 John Gregory, known as Jack to his family, was born on 18th May 1922 and lived and died in Bromley, Kent and, apart from his time in the army, would never live more than four miles from his birthplace. Until enlisting on 2nd July 1942, Jack was employed by his father as a bricklayer involved in the vital job of building air raid shelters and, at that time would leave his wife, Joyce, and their daughter (who was just over 3 months old) at home.
Glenn told us in his note:
"I believe that, because of his civilian work, Jack had some difficulty in enlisting but was, after initial training, transferred to the Royal West Kent Regiment. In March 1943, he disembarked in North Africa and was then almost immediately transferred to the London Irish Rifles who were then positioned near Beja. After the end of the Tunisian campaign, in July 1943, he embarked for Sicily with the battalion, and as a result of his conduct on 5th August 1943, he was awarded the Distinguished Conduct Medal."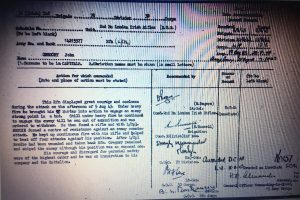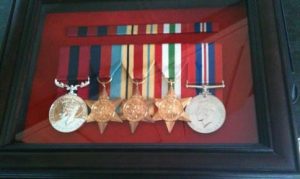 In March 1944, Jack returned to the UK as a result of the news that Joyce was suffering from tuberculosis and he was temporarily relegated to W(T) status and joined the reserves before being permanently given this status. Joyce and Jack went on to have two further children, the youngest born in 1953, and he would continue in the building trade, eventually taking over his father's business and would lead a very busy life, being an especially keen sportsman. Jack passed away on 8th March 2012, a few months before his 90th birthday.
Glenn concluded his note:
"My father-in-law spoke little about the war, just on the odd occasion – he was a quiet man who considered myself nothing special.  We know better."
We do indeed sir.
Quis Separabit.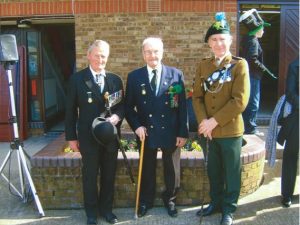 ---
.