We received a note and some photos from Colin Prentice, the son of Robert John Prentice who served with the 2nd Bn London Irish Rifles during the Second World War – he is seen below (directly behind Lt Searles) on guard duty with H Company for General Montgomery at Vasto in December 1943 as he prepared to leave 8th Army.
In his note, Colin told us:
"I remember Dad telling me he was in the London Irish Rifles and then later served with the REME.
My Dad was in the Territorial Army at Girdwood Barracks on the Antrim Road in Belfast and worked at Gallaher's tobacco factory for over 23 years. When he retired he worked at the police authority in Belfast as security next to the Royal Ulster Rifles Museum in Waring Street.
I have enclosed a few photos of him, one with his two brothers who were killed in action in Burma.
Below, my dad is in the middle with brothers Alfred, left and David, right.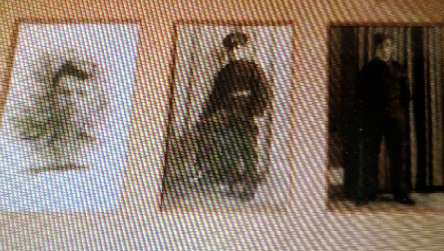 My Dad is top left below in the boxing team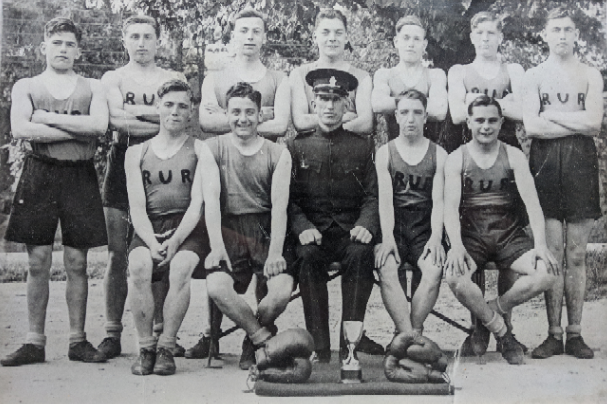 Below, my Dad on the right with his men on exercise, with the REME I think,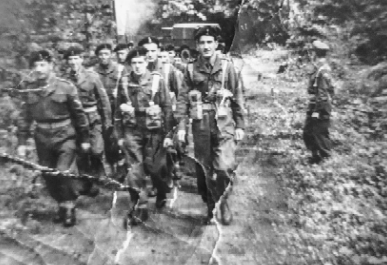 I also remember my father telling me that he was a boy soldier.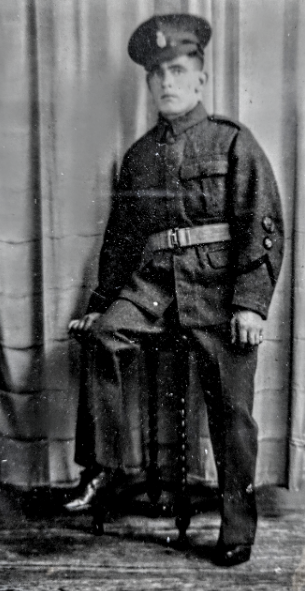 He did get wounded himself in battle being shot in the shin and then was hit in the other leg – with a "dum dum" I think he called it. He was then injured in the head and had to have a silver plate inserted and I remember him telling me that the doctor said he might not last long but my Dad lived until he was 73.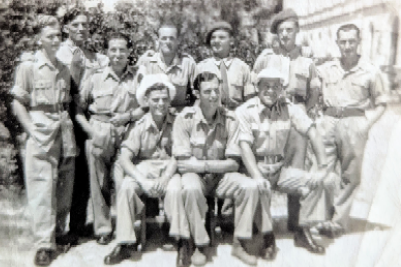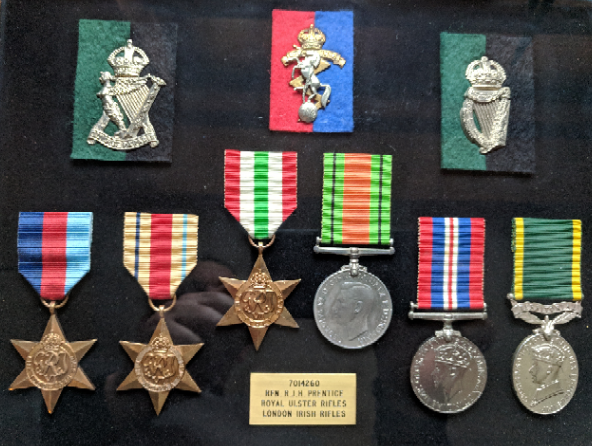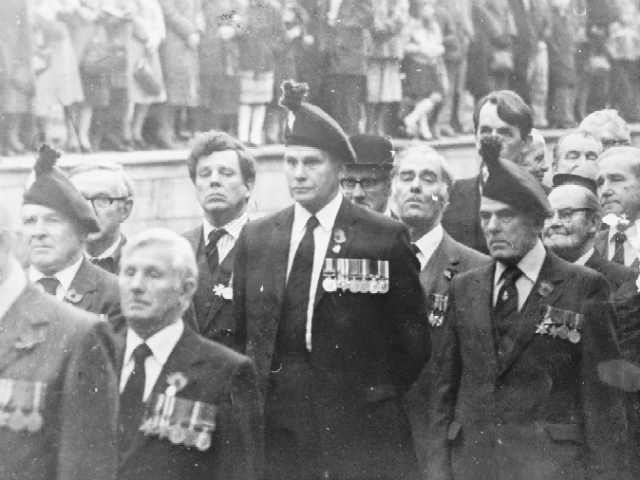 At his funeral service in 1996, his army comrades – Joe Farrell at the front and Billy McCullough at the rear – would flank his coffin "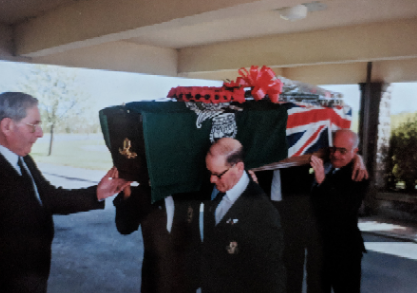 Quis Separabit