We are pleased to receive a note and some photographs from Chris Jeffrey with information about his father Louis, who served with the 1st Battalion in the UK, Middle East and Italy during the Second World War. Rifleman Jeffrey first joined up with the London Irish Rifles in May 1938 and was finally demobbed in June 1946.
In his note to us, Chris said:
"I know my father was based with Lord Gault's HQ at the outbreak of war as an interpreter. Obviously they were forced to withdraw but I'm not sure if they got out via Dunkirk or Cherbourg.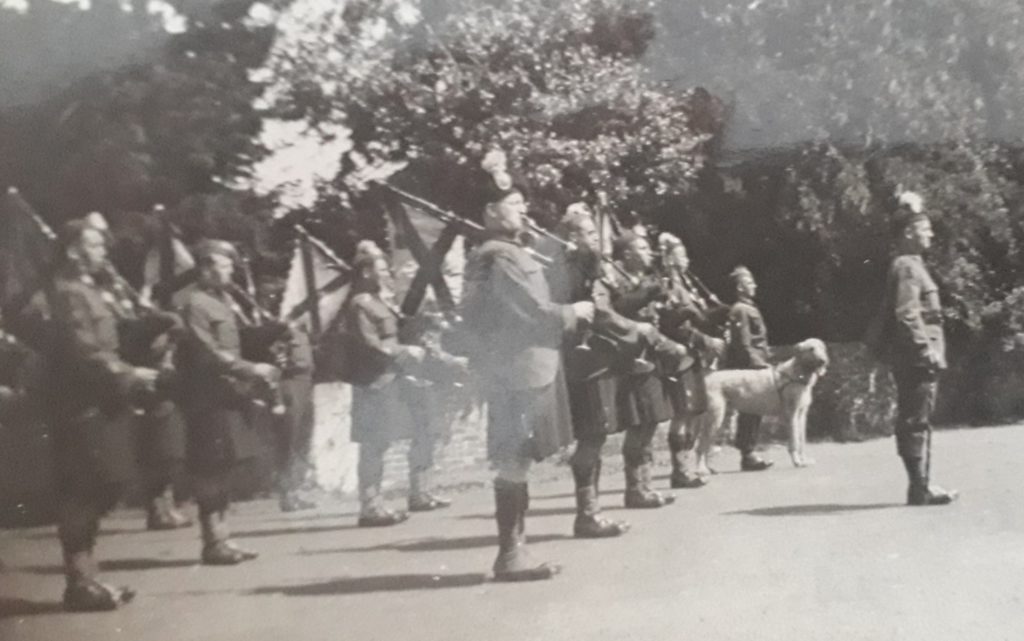 This picture was taken in Mersham sometime in 1940/41 and shows the Pipes with Tara the Irish Wolfhound and Mascot. I believe my father was based in Hatch Park which was part of the Brabourne Estate before deploying to the Middle East. Part of his duties at that time was patrolling Romney Marsh on his motorcycle. He also met and married my mother, Mona, who was living at the time with her parents lived at Hatch Lodge – her father, my grandfather, had worked on the Brabourne estate.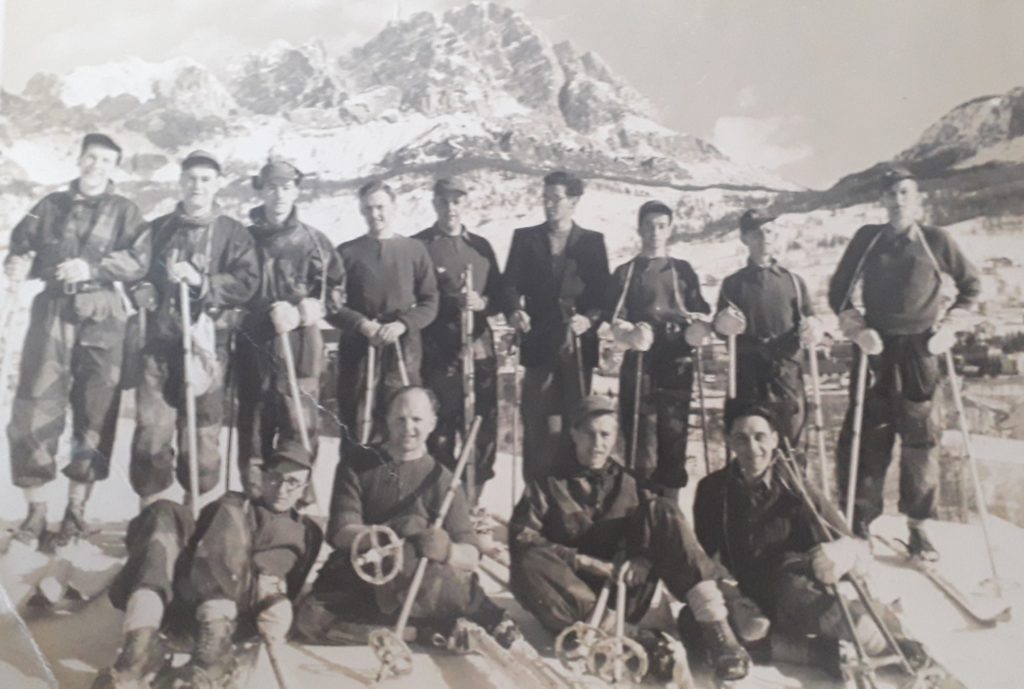 This picture shows my father with the CMF in 1945 enjoying some skiing in Cortina which can be seen behind the group. My father is sitting on the ground far right at the front.

I know my Father was wounded at Anzio and sent back to Blighty to recover. He eventually arrived back at the Depot in Ballymena but I'm not sure how long he was there before returning to Italy to rejoin his Battalion.

He spoke fondly of his CO, Colonel McNamara, who was sadly killed by German mortars in 1944 while visiting the Bn as they were moving into the Senio Line. "