---
On 1st January 1947, the Territorial Army was reconstituted, and the 1st Battalion, London Irish Rifles was re-formed at the Duke of York's Headquarters as part of the 44th (Home Counties) Division. In November 1949, Field Marshal, The Viscount Alexander of Tunis, under whose command both Battalions has served in North Africa and Italy, was appointed Honorary Colonel of the Regiment.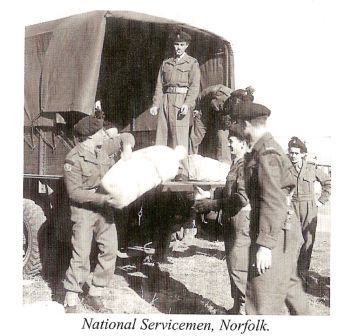 The first post war Commanding Officer was Lt-Col The Viscount Stopford, and his initial objective was to raise a volunteer cadre of experienced officers and senior NCOs to support the absorption and training of any future national serviceman intake. Despite these great efforts, the strength of the Battalion, excluding officers, was rarely above 100 during this early post war period although the Pipe and Drums Corps quickly gained effective strength, under Pipe Major Franklin. The Pipes and Drums gave public performances for Beating The Retreat on Horseguards Parade when they massed along with those of the Irish Guards and Royal Ulster Rifles.
On 25th September 1949, the Regimental War Memorial, which included the names of the 1763 men killed during the two world wars was unveiled by General Sir James Steele, Colonel of the Royal Ulster Rifles. Following the reorganisation of the Infantry Army, the London Irish Rifles, together with the Royal Ulster Rifles, became part of the North Irish Brigade, and in 1950 started to absorb large intakes of National Servicemen. Lt-Colonels Cantopher, OBE GM TD and Basil Irwin MC TD took over the task of absorbing and training the Londoners of Irish connection, as the Battalion grew to more than a thousand. Among the Training Majors, whose role was to train the Battalion to be at instant readiness for active service, was Corran Purdon, later to become President of the Regimental Association.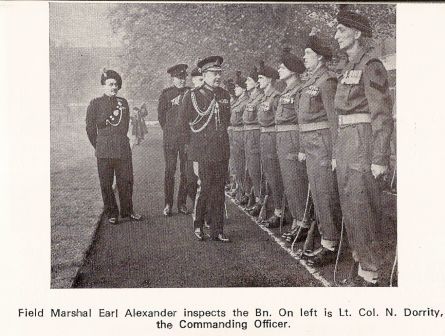 Detachments of the Battalion paraded at the funeral of King George VI and the Coronation of Queen Elizabeth II, as well as joining the parade to accord the Freedom of the City of Belfast to the Royal Ulster Rifles.
Following further reorganisation of the Territorial Army in 1956, the London Irish reverted to the 56th (London) Division, and again wore the the insignia of the Dick Whittington Cat, which the 1st Battalion had worn with pride from 1942 to 1945. By the time that Lt-Col Noel Dorrity TD took over command, the Battalion had again returned to be a volunteer basis for training and organised as a cadre prepared for rapid expansion on mobilisation.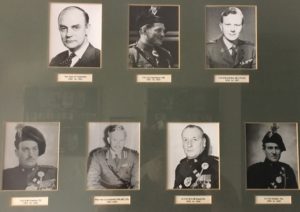 In 1958, the London Irish also took on additional responsibility in Civil Defence. The Regiment now also had two flourishing ancillaries, the Cadet Company and the Regimental Association, both of which continue to this day.
---