---
---
Pearse was born in Drogheda in the late springtime of 1936. He was extremely proud of his home town, always returning home at least once a year to visit close relatives and friends, to pay tribute to his local pubs and place a poppy wreath on the town's War Memorial where his grandfather Patrick, a Royal Inniskilling Fusilier who died at Gallipoli in 1915, is commemorated. He was so proud to be a Drogheda man that there was a standing joke within the London Irish Rifles about his ancestors having been present at the Battle of the Boyne!
---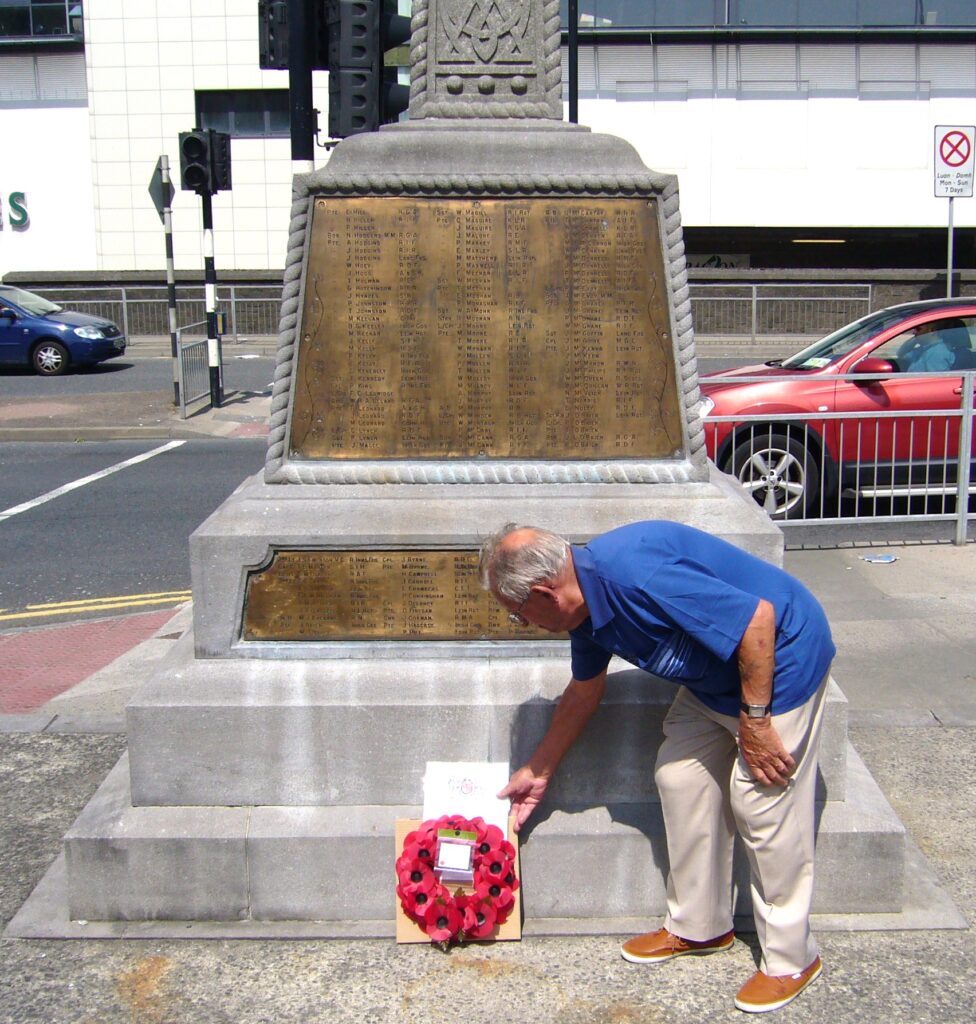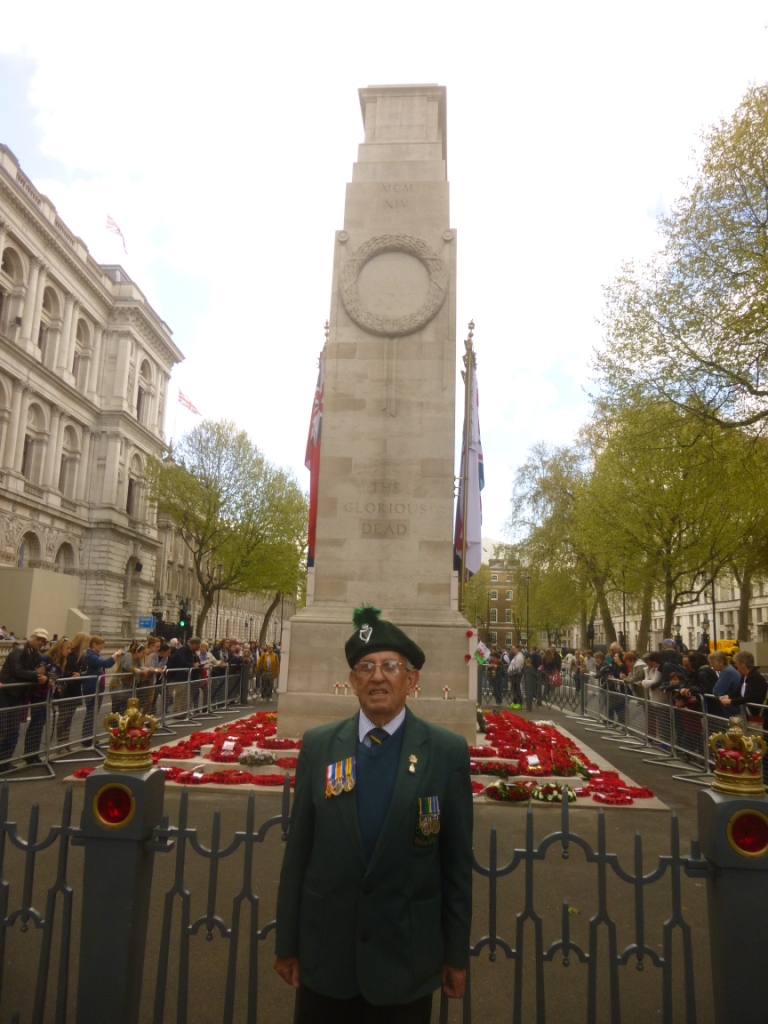 ---
---
There is limited precise details known about Pearse's army service, so what we have to hand is largely based on the recall of memories from Association Members. We do know that he joined the 1st Battalion London Irish Rifles in the late 1950s. Although Pearse was extremely keen to serve with the Royal Inniskilling Fusiliers, like his father and grandfather before him, he initially joined the Royal Irish Fusiliers before moving on to serve with the London Irish at the Duke of York's. Pearse would also wear an Irish Reserve Army (FCA) Medal as he had attained seven years' service with them before he moved to London. We've been informed that he served in the South Louth Infantry Battalion FCA and completed his Potential NCO's course at the Curragh Training Centre before departing for England
His main duty within the London Irish was working as a cook in HQ Company for the Quartermaster's Department, one of the most important jobs within a battalion, though he was regularly taken away from this role to play his part in battalion shooting teams and Courage Trophy teams (an infantry skills team competition, so he must have been fit!). Aside from the times that he wasn't away soldering at weekends and camps, he ran the Officers' Mess with great efficiency and continued through the changes in the late sixties when the battalion was reduced to a company of the North Irish Militia 4th Bn Royal Irish Rangers. Pearse would be awarded the Territorial Efficiency Medal, which he proudly wore alongside his National Service and FCA Medals.
---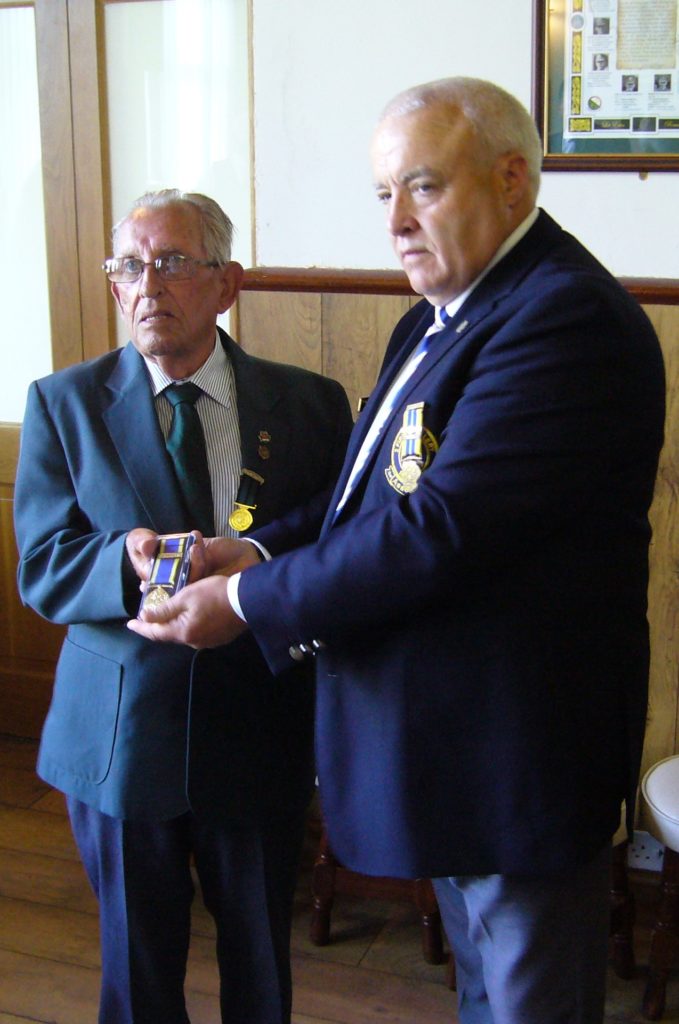 ---
Although Pearse's service with the London Irish Rifles finished in the early eighties, he remained a staunch member of the Regimental Association, always on parade and marching at the various St Patrick's Day, Loos Sunday and Remembrance Sunday Parades. He was also a member of the Combined Irish Regiments Association and attended their Annual Parades in Whitehall, turning out smartly dressed in his green regimental blazer, medals and caubeen.
Pearse ensured he attended pilgrimages run by the Association and was present at many battlefield tours over the years, visiting France, Belgium, Italy and Sicily and even joined a small group who visited the 69th Fighting Irish in New York.
---
Pearse's untimely death is a cruel blow not only to his family, his children, and grandchildren but also will be felt across the whole Regimental family. He will be sorely missed at our meetings and parades and we shall miss meeting up together, whether it be at Connaught House, in the Victory Services Club, at the Civil Service Club or at the Royal British Legion in Paddington.
We shall miss Pearse…We shall definitely miss him.
Peter Lough.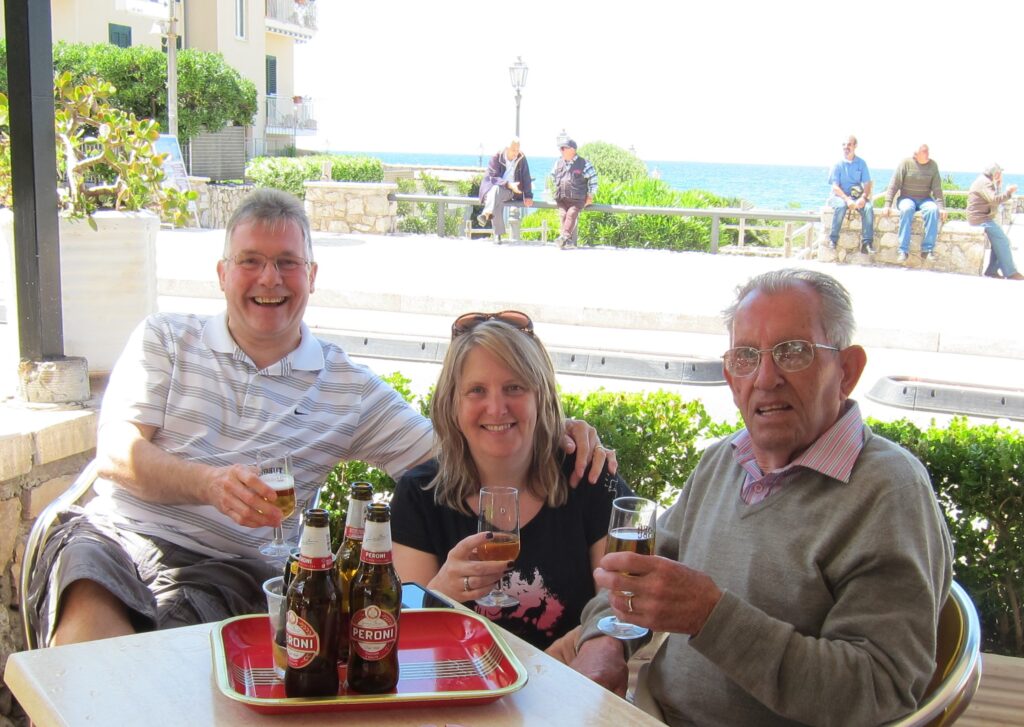 ---
---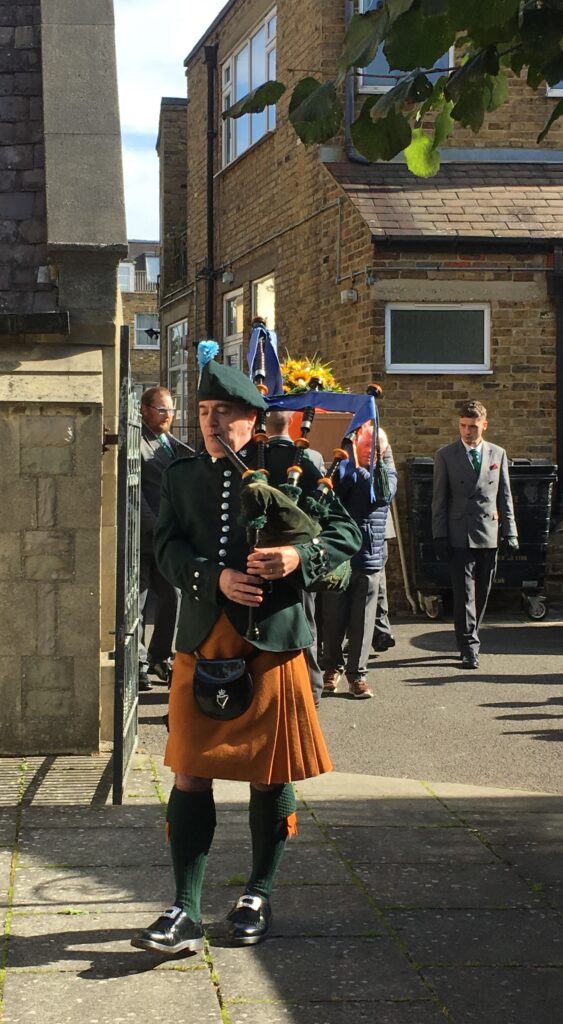 ---
---