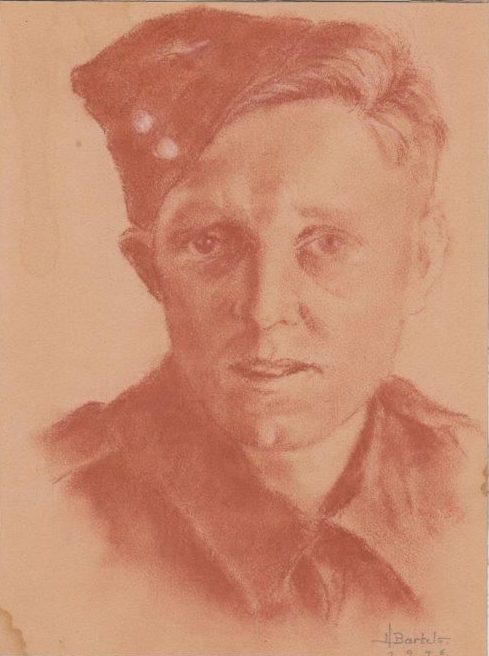 We were recently contacted by the nephew of Rifleman Herbert Benjamin Bick, who had served with the 1st Battalion, London Irish Rifles (1 LIR) in Italy. Rifleman Bick, known as "Ginger" was killed at Anzio during March 1944 at the tragically young age of 19 and is buried at the Beachhead Cemetery in the town. It is likely that Herbert had only recently joined 1 LIR in the desperately difficult circumstances of the bitterly fought defence of the Anzio beachhead.
In a note from his home in Norfolk, Robert Bick told us that his uncle was the youngest of six children and grew up in Merthyr Tydfil before his family moved to Ponders End. All four of Herbert's brothers: Robert, Frank, Fred and Arthur served in the Armed Forces and they and their sister, Violet, all survived the war.
Robert Bick also told us that his uncle Herbert had left a set of caricatures within his personal effects and he has kindly let us include some of these below.
We would like to send our fraternal Regimental greetings to the Bick family.
Quis Separabit.
---