Category Archives:
History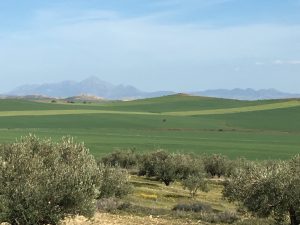 To mark the 75th anniversaries of the London Irish Rifles' remarkable fighting role during the Second World War, Association members, Richard and Edmund O'Sullivan, have commenced a project to film the route that their father, CQMS Edmund ("Rosie") O'Sullivan followed with the 2nd Battalion London Irish Rifles all the way from Algiers to Austria. The filming schedule will comprise several parts and Part 1, which covers the Tunisian campaign, is available online, with further filming taking place in Sicily and across mainland Italy over the next two years.
In October 1941, Winston Churchill had sent the following memorandum to the Secretary of State for War: "I shall be glad to have an expression from the War Office on this suggestion. We have Free French and Vichy French so why not Loyal Irish and Dublin Irish."
Such a formation, 38 (Irish) Brigade, was indeed created during January 1942 in line with Churchill's wishes and comprised three infantry battalions: the 1st Bn Royal Irish Fusiliers, the 6 Bn Royal Inniskilling Fusiliers and the 2nd Bn London Irish Rifles and it would leave the UK in November 1942 as part of the follow up force to exploit the initial Allied landings ('Torch') in North Africa. The brigade would gain an unrivalled reputation for battlefield excellence from the time that they arrived in Tunisia in December 1942 until they spearheaded the advance through the Argenta Gap that led to final victory in Italy at the end of April 1945.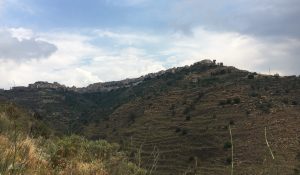 Along with the rest of 78th (Battleaxe) Division, 38 (Irish) Brigade would often be called forward to break the most stubborn parts of the German defensive lines and would suffer thousands of casualties many of whom are buried at various CWGC Cemeteries in North Africa and Italy. It is a truly remarkable story and one which we look forward to sharing with you over the next two years.
Faugh a Ballagh
Nec Aspera Terrent
Quis Separabit.
Part 1 can be viewed here.
Part 2.
---